In the Manage interface, simply click on ACCOUNT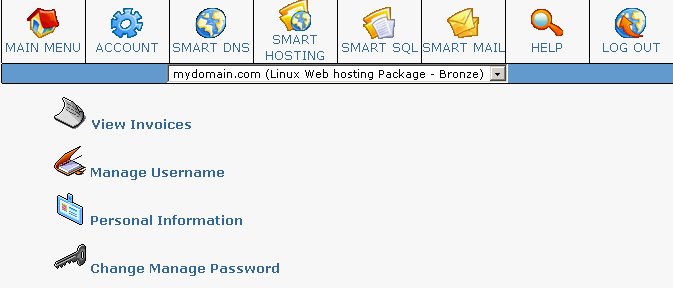 From this section, you will be able to see your personal details. You can also change the shortname you use for Manage.
Click the Change Manage Password link to have your Manage password changed.
Your password change will take effect instantly.
Note: This only affects your Manage password. If you do not know your current manage password please contact support to get it reset.
User Comments


How do I change my Manage password?

There are no user comments for this topic.